Deadline KNCV fotocompetitie verlengd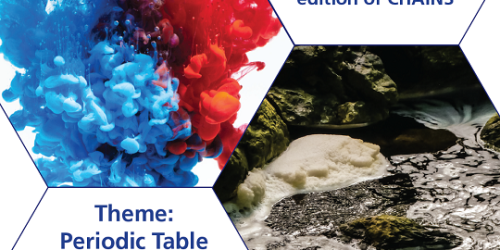 Wednesday 09 October 2019

11:35
De deadline voor de KNCV fotocompetitie is verlengd! We geven je creatieve brein graag nog wat extra tijd om de perfecte foto te maken. Tot en met 17 november kun je je inzending insturen onder het thema 'periodic table'.
Alweer voor de vierde keer organiseert de KNCV de fotocompetitie. In het Internationale Jaar van het Periodiek Systeem (IYPT2019) kon het thema natuurlijk niks anders zijn dan 'the Periodic Table'. Licht een element uit, laat zien hoe de elementen met elkaar de mooiste verbindingen maken of bedenk een manier om het hele Periodiek Systeem uit de foto te laten springen. De top 10 stellen wij tentoon op CHAINS, waar het publiek de uiteindelijk winnaar bepaald. Hij/zij gaat er vandoor met €500,-. Stuur je foto in vóór 17 november.
Na 17 november gaat de jury in overleg om de beste tien foto's te selecteren. Deze top 10 stellen wij tentoon gedurende alle dagen van CHAINS 2019 in de NH Koningshof in Veldhoven op 10 en 11 december. Op CHAINS is een groot deel van de gehele chemische community aanwezig en zij bepalen uiteindelijk welke foto de geldprijs en eeuwige roem in ontvangst mag nemen.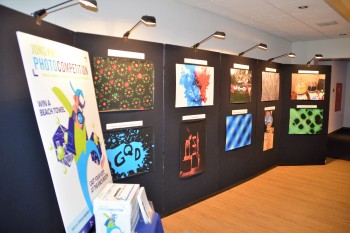 Onder alle ingekomen stemmen verloten wij een KNCV Periodiek Systeem badlaken. Kom op 10 of 11 december dus langs bij de KNCV in de Meijerij Foyer en breng ook jouw stem uit.
Om een indruk te krijgen van de afgelopen jaren hebben wij alle foto's van de afgelopen jaren online geplaatst. Kijk voor meer informatie, inspiratie en het aanmeldformulier op www.kncv.nl/fotocompetitie.