EFMC-YSN MedChemBioOnline: 1st Edition Announced!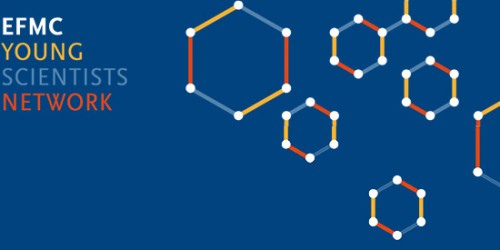 Wednesday 20 May 2020

08:13
The Young Scientists Network (YSN) of the European Federation of Medicinal Chemistry (EFMC) decided to launch MedChemBioOnline, a series of monthly webinars which will mix science, soft-skills trainings and round table discussions.
This series of webinars has been created to meet the current needs of our scientific community to continue interacting and sharing ideas and innovation, as well as providing early career scientists with opportunities to listen to outstanding scientists and expand their knowledge.
PROGRAMME:
17.00 | The Chemistry and Biology of the Marine Macrolides Dactylolide and Zampanolide
Prof. Karl-Heinz Altmann (ETH Zürich, Switzerland)
17.45 | DNA-Encoded Libraries for Academic Hit Discovery
Dr Alex Satz (WuXi Apptec, Switzerland)
17.55 | 5 Rules for Effective Writing in the Sciences
Dr David Peralta (Editor-in-Chief, ChemMedChem, A Chemistry Europe Journal)
18.45 | Round Table discussion - "Secrets of Scientific Writing - The Unwritten Rules"
Dr Yves P. Auberson (Novartis, Switzerland)
Prof. Maria-Laura Bolognesi (University of Bologna, Italy)
Prof. Stuart Conway (University of Oxford, United Kingdom)
Registration is free and possible via this link.
For more information please visit www.efmc.info/efmc-ysn-medchembioonline
The event is free and open to all thanks to the generous support of WuXi AppTec.
EFMC-YSN Team